28 Mar 2018
What laptop should I buy for work or study?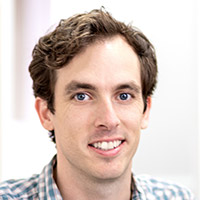 Angus McLauchlan
•
Tips-and-Tricks
This question comes up a lot, so here is the answer with links for more information and where to buy.
MacBook Air. The latest version priced from $1499. I bought mine in early 2014. This laptop is still a delight to use, it's light and has an all day battery. If you're frequently on the go, consider the MacBook. Want more grunt for demanding tasks? Look at the MacBook Pro. Macrumors have a fantastic guide on the best time to buy a Mac.
Prefer Windows? Dell XPS 13 is a favourite, from $1499. Often there is 20% off at Dell's official eBay Store. Check out the Verge review of the XPS 13 (2018).
Schools in Australia are using Chromebooks, they're great value, secure, easy to use and manage. They're also great candidates for business. Unfortunately, Chromebooks with a screen larger than 11 inches are rare.
At work or university, if I had a MacBook Air or Dell XPS 13, I'd be a happy chappy.